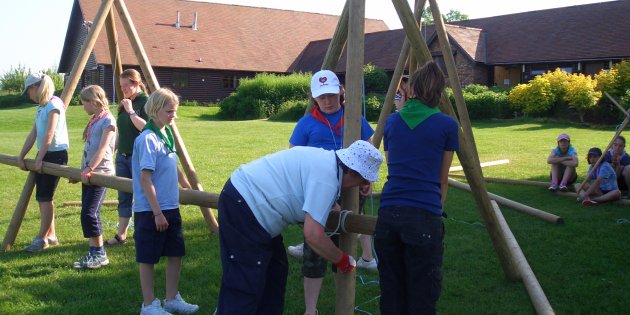 A variety of equipment is available for hire including 15 x 4.8m (16ft) and 26 x 3m (10ft) poles and ropes with sets of instructions. Try your hand at making a swing, A-frame, ballista or rope ladder.
The activity is self run and adult supervision is required. Pioneering requires a familiarity with knots and lashings and their appropriate use. Teamwork is essential.
Please dismantle and return it the same day so that others can enjoy this activity.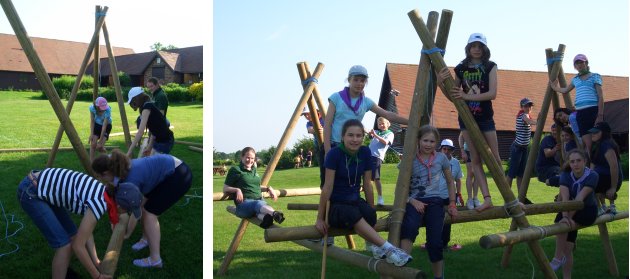 [dopbsp id="18″]