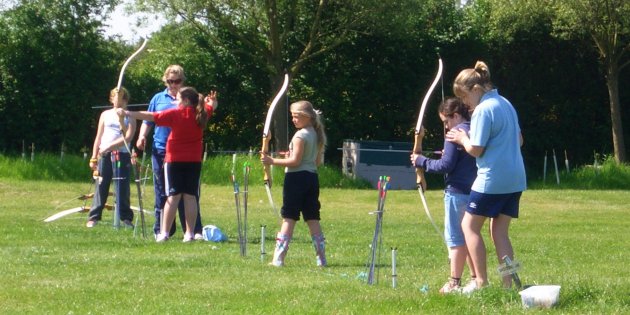 We have qualified archery instructors available to teach all ages. Our instructors are qualified to Archery GB standards. Groups who have their own Archery GB instructor may hire equipment only, but proof of qualifications will be required. (Please ask for details).
All standards are catered for, thus allowing our visitors to learn/improve their skills in an enjoyable and safe fashion.
Maximum of 24 people per 2 hour session although we recommend 12 per 1 hour session and then swapping so that each participant has more shots. At least one additional adult is required from your group to supervise the children not engaged in archery.