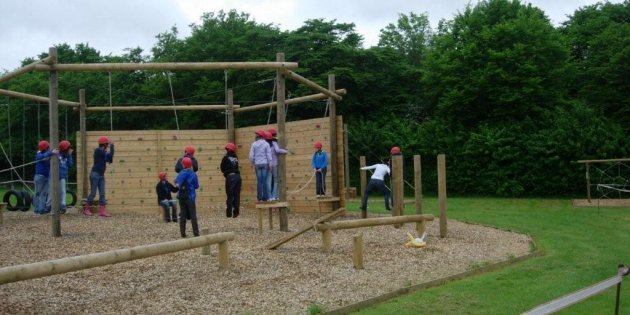 Available for those over the age of 7. Our exciting low-level climbing wall is suitable both for beginners and those who have tried the activity before.
The low level challenge course for those aged 10+ has been designed to develop and promote excellent team working skills and to help the individual improve their coordination and balance.  The intriguing obstacles that must be negotiated, encompass a variety of different challenges and exercises from balance beams to horizontal wall and tyres. Try your hand at the "Wild Woozy"! Also included is the swing rope with its own challenges!
The session lasts for 2hrs with a maximum of 24 participants. Our trained instructors will lead the session and safety helmets will be issued to all participants.