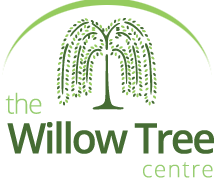 1994 At a Commissioners conference Dawn Palmer (Unit Guide Leader and District Commissioner for Ruislip) raised her concerns that the girls were being denied the opportunity to enjoy the 'Out of Doors'. They could not use school playing fields any more due to local authority restrictions and could not use the woods as these had been designated as Ancient Woodland.
It was agreed to search for a piece of land, which the Guides could use but with only £3,000 in the Bank this was a difficult challenge.
A steering Committee was formed. Collette Stone (County Commissioner), Janet Brock (Division Commissioner for Ruislip-Northwood), Peggy Lovett (District Commissioner for Northwood), Dawn Palmer (District Commissioner for Ruislip).
1995 After 85 visits to the Council, the London Borough of Hillingdon offered them 'Mad Bess Camp Site' in Harefield which was used by both Scouts and Guides.  The Scouts objected and the offer was withdrawn.   The Council then offered alternative sites but these were refused as being unfit for the purpose.
1996 With the help of the local Gazette (Anthony Longden) this made front page reading and the Council then came up with the 15 acre grazing site which is now Willow Tree Centre.  There was no water, access or electricity but it was a start and finally the Guides had a piece of land.
1997 Councillor Rogers (the then leader of the Council) gave his support and agreed to a 99 year lease at a reduced rent. The long lease would help to get funding. It was agreed that this Centre would be available for all youth groups and young adults with special needs and NOT just Girl Guides.
Dawn undertook the funding and Peggy the Lease.
A Management Committee was set up; drawings were prepared and submitted to the local Council by Denis Palmer who waived his fee for the benefit of the young people.
After amendments the plans were approved. This was no means automatic as the land was 'green belt' and had to go to the 'Environment Minister' for approval.  We had the help and support from John Wilkinson MP.
Three Valleys Water laid on the main water free of charge, Clancy Docwra put in the water runs leading to the bottom of the field for campers at cost price.  BAA Heathrow celebrated their 50th Anniversary and presented £5,000 towards this work.
Willow Tree Centre was registered with Charity Commission on 29th April 1997. Registration Number 1062138
1998 Long discussions took place to discuss the delicate question of human waste as there were no main drains within the area. A biological system was the best choice but the Environment Agency set itself against the whole scheme.
Meetings with our engineer convinced them that we were not discharging any chemical waste and the Environment Agency was not able to prove that a Cadis Fly had been found in the ditch.  Both these points were the main objection.
A sponsored walk raised £3,500 and Guides and Parents planted 4,000 hedgerow plants to form the boundary of the Centre.
Tender documents were sent out to various Contractors and Pinelog were chosen for the whole complex.
The Clothworkers Foundation started us off with £10,000 and £35,000 was awarded by Foundation of Sport and Arts.  Several small donations followed and the London Borough of Hillingdon generously gave us the balance to build the Shower Block.  At last people were now able to use the Centre.
1999 The Shower Block was officially opened by the Mayor of Hillingdon Cllr. Alf Langley.
The Willow Tree Management still needed to find the money to build the residential house and after six attempts (and many months of work) Dawn finally had success with the National Lottery   granting £720,000.
This was not without letters, discussions and appeals with the National Lottery.
This grant enabled us to commence work on the Residential House and Barn Shelters.
2000 Building work was completed and 87 mature trees were planted as too a Willow Coppice.
CCTV cameras were installed, fencing erected and special drainage on sections of the camp sites.
In May HRH Princess Margaret opened the Centre watched by hundreds of girls, leaders and friends of Guiding.
2002 The adventure playground was completed. Stats showed 3,000 young people used the Centre during the year.
2005 An improved grease trap was constructed and secure electronic gates installed.
With a grant from BAA Heathrow and local donations phase one of the Tranquil Garden was constructed.
2006 The final phase of the Tranquil Garden was completed with support from 'Awards for All' and Paradigm Housing Trust.
The Mayor of Hillingdon Cllr. David Routledge opened the garden.
An archery range was created.
2007 Planning approval and Landlord's approval was given to construct two more buildings. These buildings were identified as necessary to enable all users to use Willow Tree. Over 8,000 young people including those with special needs were coming every year. One building consisted of a purpose built 'Training Room', and 'Hands on Activity Room' and a volunteer Crew Room – all with access for those with disabilities.  To meet with health and safety regulations the other building will be a secure Maintenance Building to contain the ground equipment and machinery with an area to wash and maintain the tractors and carry out repairs.  This was to encourage more Volunteers in the Community to help maintain the Centre to an acceptable standard.  Willow Tree does not have any paid staff and all volunteers are unpaid.   Major Contracts for services are reviewed every year.
2008 Completion of the Low Level Challenge Course, Swing Ropes and Night Line, financed by London Borough of Hillingdon.
2009 Arbour constructed in Peace Area which is maintained by The Centenary Trefoil Guild.
2010 12,500 people used Willow Tree – a record number.
Over 4,000 of these visits were made by groups and organisations catering for those with physical and special needs.  It confirmed the need for the additional rooms as many people were turned away due to no covered facilities.  The Residential House continued to be booked most weekends.
Renewed Planning permission was granted and Pinelog again was selected as the main Contractor for this work £600,000.
A Willow Tree Dome was constructed by Harrow and Pinner Division.
2011 Numbers recorded using Willow Tree Centre reached 14,500 as local schools were using the Centre as too more people from groups catering for those with physical and special needs.
Funding and pledges for this new development reached £450,000 and work commenced on the new Training Rooms.
2012 The new Training Block was completed in May at a cost of £430,000.
Large grants were obtained from City Bridge Trust, Bernard Sunley, Clothworkers, Heathrow Community and Garfield Weston with matched funding from London Borough of Hillingdon.
The Tunnelling Activity was completed.
HRH Countess of Wessex officially opened the new Training Block.
2013 The balance of funding was finally achieved for the new Maintenance Building which was opened by the Mayor of Hillingdon Cllr. Catherine Dann. This was achieved with major grants from Bernard Sunley, Heathrow Communities for To-Morrow, Masonic Lodges in the Province of Middlesex and Garfield Weston.  Once again, the London Borough of Hillingdon match funded as they appreciated the facilities and service we carry out.
Without Willow Tree Centre there would be nothing for the young people.
Businesses in the Community have supported Willow Tree Centre with 'Community Days' where members of their staff spend a full day helping to maintain the grounds. These include British Airways, BAA Heathrow, PWC, Glaxo, Coca Cola, Canon UK. Without their help and support we would not be able to continue maintaining this Centre to an acceptable standard.  As more people use the Centre at affordable costs more repairs and replacements are needed so it is an ongoing struggle.
Our future vision is to have our first paid member of staff (Site Warden) to be at the Centre every day and a part time administrator.