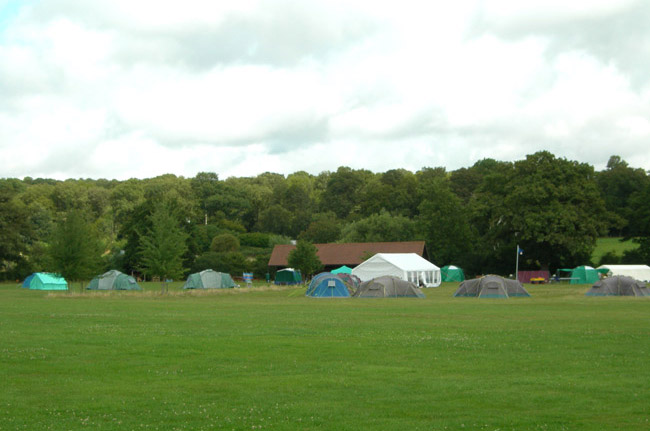 Willow Tree has three large campsite areas available to hire, which are suitable for events of all sizes. Each site has the following facilities:
A wet weather barn
Own water tap
Own fireplace with altar fire
Patrol fire places
Brick built BBQ
Wood store
Ash pit
Exclusive toilet facilities incorporating 3 showers, 3 toilets and 6 wash hand basins
Disabled toilet
Own fridge/freezer
Squirrel and Fox sites are both fully equipped sites catering for up to 30 people and also include patrol cooking equipment.
Kosher equipment is available which can be hired by special arrangement. Details on request.
If you bring a toilet tent for additional use, there is a chemical toilet emptying point available.
There is a large central wood store on site, which is located near the main entrance and wood may be taken from the central store to each campsite. The wood is mainly pallets and care should be taken when sawing/chopping wood.
A camp fire circle is provided for your enjoyment but it should be booked in advance.
The campsites are extremely popular, particularly during the holiday periods, so early booking is essential. The sites can also be booked for evening activities; again early booking is advised. You can hire the site with or without equipment.