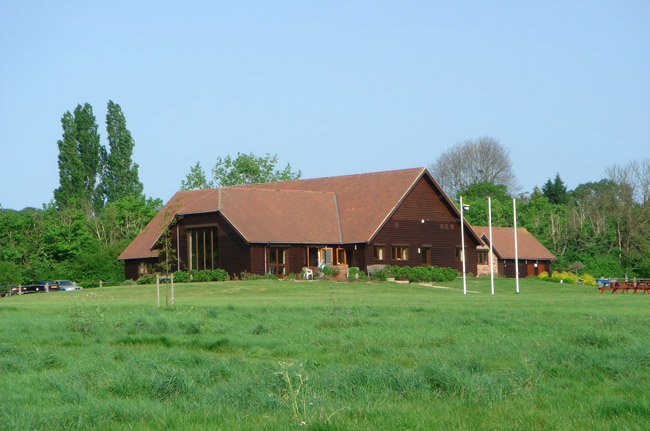 Willow Tree House is a purpose built fully equipped holiday house sleeping 33 and can accommodate 80 on a daily basis. All areas of the house are suitable for all Willow Tree users.
There are two dormitories with substantial pine bunk beds; one room sleeps 16 and the other 10. Both Leaders' rooms have twin beds with en suite shower rooms. There is an additional bedroom with one bunk bed and one single bed with an en suite shower room with disabled access. Bedding is not provided and we recommend that a fitted sheet is used on the beds even with a sleeping bag.
The main bathroom has 3 shower cubicles, 6 washbasins and 6 toilets.
The kitchen is very well equipped with two large gas range cookers, 2 fridges, freezer, microwave, double sink unit & separate hand washing sink.
The training and function room is large and bright with field views and floor to ceiling windows. There are 10 easy chairs, 16 folding tables and 80 folding chairs. WiFi access is available. There are whiteboards, notice boards, a television, and DVD player and a projector is also available.
Bedrooms

Two dormitories with bunk beds, one for 16, one for 10. We recommend that a fitted sheet is used on the beds even with a sleeping bag
Two Leaders rooms with two single beds and en suite facilities
One room with a single bed and bunk bed with disabled facilities
Kitchen

Fully equipped with pots and pans, utensils, serving dishes, chopping boards, knives, etc.
Double sink and drainer and extra washing up bowls
2 gas cookers each with 4 burners, grill, large and small ovens
Electric urn, 2 electric kettles, microwave oven, large toaster
2 fridges and a freezer
Crockery and cutlery for 36 place settings
Activity Room
Carpeted floor
10 easy chairs
Small sink set into worktop
Hatch to kitchen
Cleaning
2 vacuum cleaners, mops and buckets, dustpan and brushes
Cleaning solutions for floors and toilets are provided
Bathroom
6 washbasins
3 showers
6 toilets
Other Equipment
8 large and 8 small melamine Gopak tables
Up to 80 folding chairs
Washing line and airer – please bring your own pegs
CD player is provided in Leaders' rooms
Internet access is available at Willow Tree Centre
Recycling bags for recycling rubbish are provided
What to bring
The house is equipped with most things you will need for a weekend away.  The other essential things to bring are:
Bedding – we recommend a fitted sheet for mattress, pillow, sleeping bag or duvet.
Personal towels, soap, shower gel etc as required.
Tea towels, washing up brushes, washing up liquid, kitchen roll.
First Aid kit – one is provided in kitchen drawer but is intended for use of people at meetings or day use who may not have their own.
Toilet rolls.
BBQ charcoals if using the barbecue.