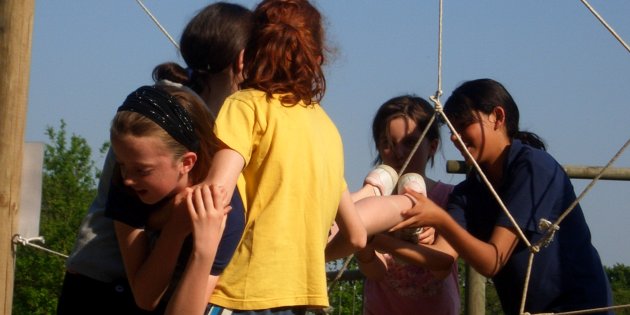 Suitable for a group of 12 of any age. An activity designed to promote co-operation and trust; encouraging team building while breaking down barriers in a fun, problem solving activity.
Can be as easy or hard as the group leader wants to make it. Each participant must go through the web one at a time taking care not to touch the strands of the web.
Group members can support each other through the web and crawl and squeeze their way through the strands. To make it harder the group may have to transport something with them. i.e. eggs, water.
Self run activity by an adult.